We provide photo and media services to real estate professionals throughout Southern California.
Digital Addict Studios provides award-winning photography, video and real estate media for realtors, brokers, developers and builders throughout Orange, Riverside and Los Angeles counties. We offer a diverse line of products to keep our clients on the cutting edge of real estate media.
We are the authorized provider for a variety of real estate services.
We have the exclusive Orange County territory for TourFactory, which is part of the Proxio Connect International listing platform. We also have the Orange County exclusive Tourfactory territory for iGuide and are Zillow certified photographers for their Zillow video program.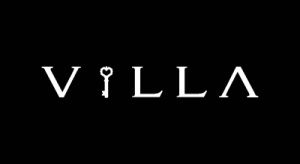 What We Offer
Here is a Showcase of our Luxury Marketing Services.
HDR Real Estate Photography
High quality photography that captures the interior and exterior of the home and all the key rooms and selling points. Professional photography stands out compared to amateur photography and jumps off the page to your potential buyers.
High quality photography to capture your listing from the best possible angles. HD Video shows the dramatic views and surrounding areas. When combined with drone style video shot inside the home, you get a 1-2 minute dramatic video that really tells the story of the home and the location.
A variety of video services to help agents stand out from the rest of the crowd. Interior walk thru, exterior community, full lifestyle videos and more.
Next generation immersive media. Matterport Spaces aren't your traditional virtual tours. They're a completely new form of immersive 3D media that invites you to explore a home as if you were really there. Step inside a Matterport Space and see for yourself.
iGuide is an immersive property experience that offers users an incredible understanding and perception of the space.
Created using our exclusive iGuide camera system and software, we elegantly weave the data into floor plans, 360 degree virtual views, photos, room dimensions and property areas.
- One "package" that incorporates all your important marketing and listing information
- Weekly "Sellers Report" that you can share with your seller, showing the views and website traffic to your tours and photos
- Syndication to the top real estate websites
- Mobile and tablet friendly
- Can input video, stills, floorplans, 3D media etc.